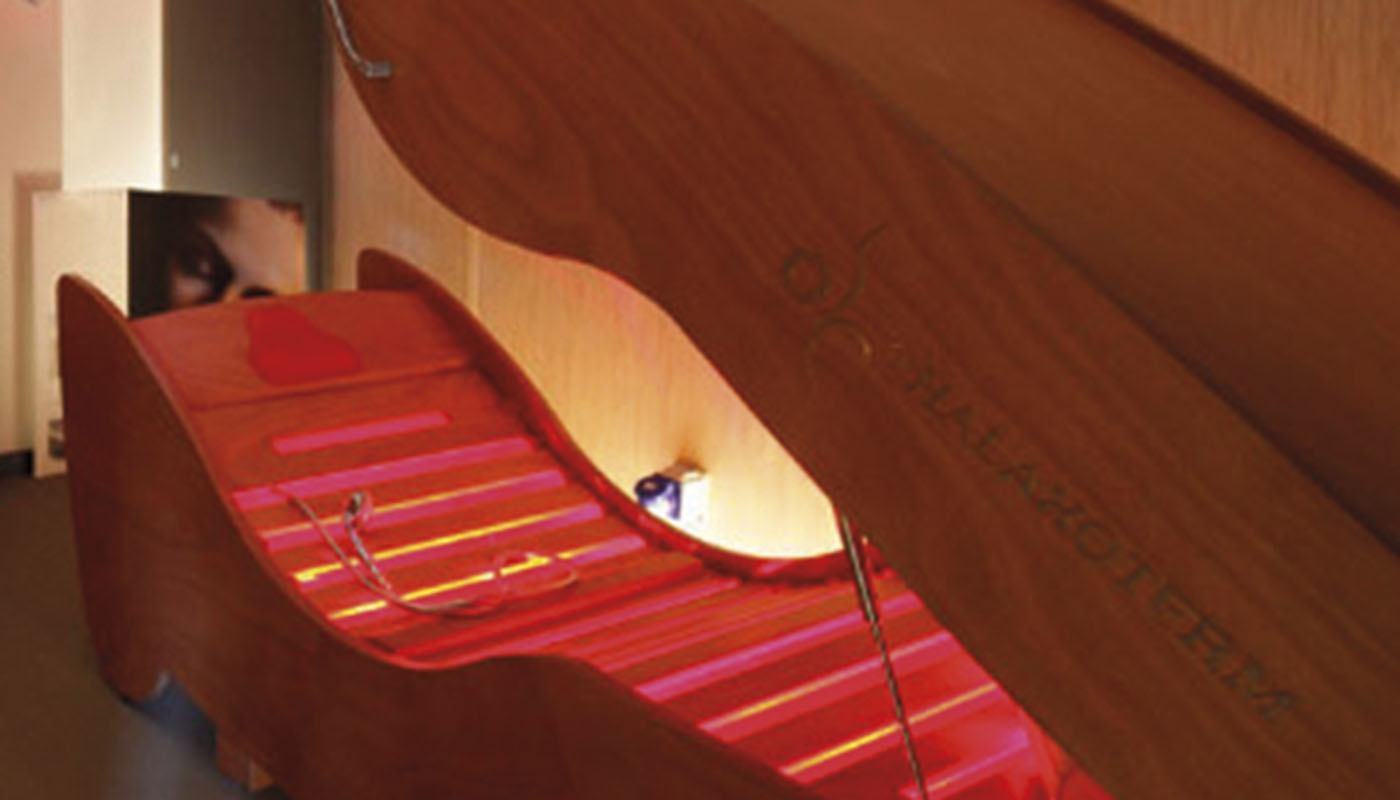 Thalaxoterm®
Thalaxoterm® is a multi-sensory environment of holistic wellness with a shape of a wooden cocoon. Here are some of the benefit of using this cocoon:
– Dispels excess fluids by removing toxins and the accumulated lactic acid.
– Contributes to both remodelling and firming body.
– Reactivate the metabolism favouring the burning of excess fat.
– Helps body relaxation.
– It balances the psycho-physical and functional rhythms.
– Relieves muscle contractions and spasms.
– Increases blood circulation.
– It stimulates the kidney activity.
All treatments performed in Thalaxoterm® act directly on the venous circulation.
Thanks to vasodilation carried by the steam and the action of vasoconstriction generated by the cold water, it triggers an increase of the venous blood with consequent speed of blood drainage action both surface and in depth.
Book this treatment